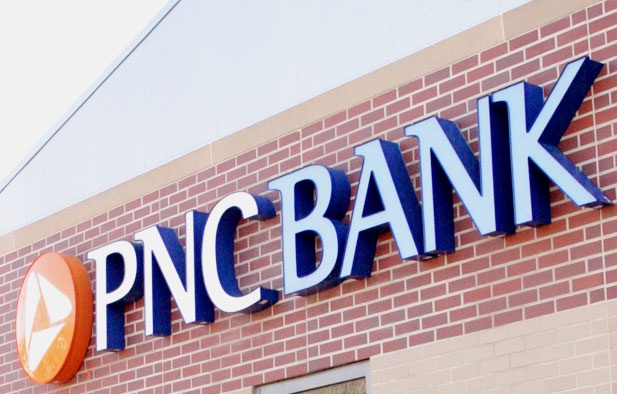 PNC Bank, introduced to Bank Monitor in 2010, has been a part of the Credit Card Monitor coverage group since mid-2013. The firm, though mostly bank-oriented offered three credit card products at the time, along with a points program with accelerated earning options for clients with bundled deposit accounts. PNC Bank now issues four consumer credit cards. Outside of the consumer space, the firm offers five small business credit cards with educational content on relevant business topics.The firm offers a wide variety of business credit card options, with cash rewards, PNC points, travel rewards and flexible spending options. The PNC Cash Rewards Visa Signature Business card features 1.5% cash back and no annual fee. The PNC points Visa Business card earns five points per dollar spent that are redeemable for gift cards, car rentals, tickets, electronics, hotels and other rewards. The PNC Travel Rewards Visa Business credit card earns one mile for every dollar spent. The firm offers a PNC Visa Business card with an introductory APR of 0% and billing dates that can be consolidated. The firm advertises it as a card to minimize interest with high cash flow potential. PNC even offers a Visa Signature BusinessOptions credit card that allows employers to control employee spending and choose from three different rewards programs.

PNC Business Credit Card Products
While the Small Business Credit Card Monitor does not currently cover PNC Bank as one of its issuers, the firm does stand out for its credit card catalogue. Of the eight firms that we track in our coverage group, PNC Bank falls right alongside Capital One and Chase when it comes to number of business cards offered. With American Express offering 11 business cards in stark contrast to CitiBusiness offering one option for clients, PNC Bank falls comfortably in the middle of a wide range. The firm also manages to cover three different rewards programs, flexible spending options and customization with the five different cards. When compared with the options available in the coverage group, PNC Bank has crafted a customizable business credit card catalogue with a satisfactory number of options for clients.