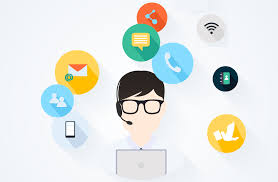 Four banks in Corporate Insight's Bank Monitor coverage group have begun rolling out changes to customer servicing techniques in the last two months. JD Power found that 67% of consumers would like to contact customer support over social media channels. Bank of America, Citibank, TD Bank and USAA all began integrating the delivery of messages on Twitter and Facebook. Sending real-time alerts or account and product information and updates by social media changes the industry standard for customer service.
USAA is unique in offering a Twitter messaging feature. Users can opt in to receive messages, notifications, guidance and goals on Twitter via direct message. This is a convenient feature for users who do not log into online banking frequently, as USAA will alert them of overdue bills, security issues, certain account activity, new documents and goals. Any customers checking their feed in the Twitter mobile app or website will receive personalized, private information regarding their USAA accounts without having to navigate to the USAA website or mobile app.
Citibank and TD Bank both provide interactive customer service over Facebook Messenger. According to a press release, TD Bank customers can get help with general product and account questions. Citibank's promotional posts on Facebook indicate that users will receive basic customer service via Facebook Messenger. The Messenger App now counts 900 million monthly active users, so providing customer service via Messenger will let firms reach more consumers.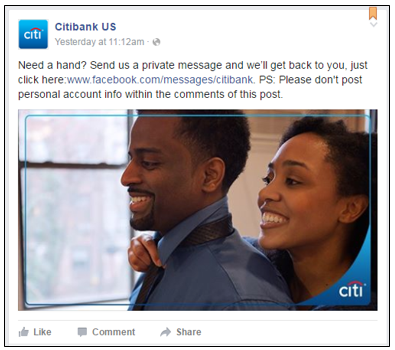 Citibank Facebook Messenger Promotion
In addition to providing customer service via Facebook Messenger, Bank of America announced plans to deliver real-time alerts through the messaging service. These new features are expected to roll out later this year. A promotional image from Bank of America's Facebook page indicates that real-time alerts will include a greeting and a link to take action, depending on the message.
Bank of America Promotional Facebook Messenger Facebook Post and Tweet
Sending real-time alerts via Facebook Messenger changes the standard for customer service in the coverage group. As banks acclimate to changing communications mediums, we expect to see investment in other areas including other popular social media apps.