The Fall-Winter 2013 Issue of Consulting Insights is now available! Our cover story shares key findings from our first survey of defined contribution plan participants, comparing the drivers of satisfaction across a variety of characteristics and activities. We also sample recent research into mobile Web design for both smartphones and tablet devices, where responsive websites are starting to catch on. Our final two articles return to popular topics — online investment startups and social media.
Inside the Fall-Winter 2013 Issue:
Understanding DC Participants' Web Expectations
Mobile Web: Legacy or Future?
Customizable ETFs Reimagine Traditional Financial Products
Social Media Remains Important for the Financial Brand
2014 Brokerage Website Audit
Use the image below to download the Fall-Winter 2013 edition of Consulting Insights: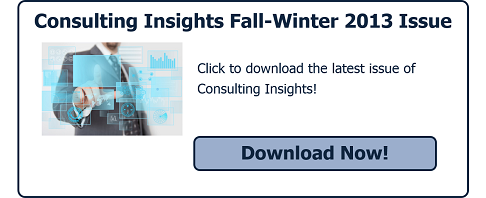 To learn more about CI's Consulting Services and how we can help you improve your firm's online and mobile offerings, please contact James McGovern, VP, Consulting Services, at 646-454-2667 or
jmcgovern@corporateinsight.com
.