On May 28, 2015 Citi announced the winners of the most recent Citi Mobile Challenge in Europe, the Middle East and Africa (EMEA). Since its inception in 2014, the Citi Mobile Challenge has encouraged the innovators of the world to use existing Citi technology along with outside or competitor features to develop products and services for Citi Bank with the goal of improving the banking world and the customer experience.
Collaborations between firms and individuals or outside companies as seen in the Citi Mobile Challenge are becoming a more common model for gathering innovative ideas in an increasingly complex and competitive marketplace. Both Microsoft and Intel have been picking the brains of gifted students in their technology-based competitions for years and with the FinTech industry's rapid growth, it is becoming more necessary for banks to seek out new and imaginative ideas as well. Other notable crowdsourcing competitions have been introduced this past year, including the $3 million competition by the Financial Solutions Lab (founded by the Center for Financial Services Innovation and JPMorgan Chase) and Innovate UK's £175,000 financial technology competition.
 Best User Experience Winner –Namu Mobile Banking Platform
Citi announced winners across eleven categories, including Best User Experience and Best Innovative Trading Solution. Namu Mobile Banking Platform – winner of Best User Experience – allows users to view financial data from all their accounts in one location, offers photos and posts alongside transactions and links calendars to social networks, connecting transactions with memories. Trade It – winner of Best Innovative Trading Solution – makes it easy for users to securely select a broker from any of the apps partner sites or apps, fill out a trading ticket and submit their ticket order.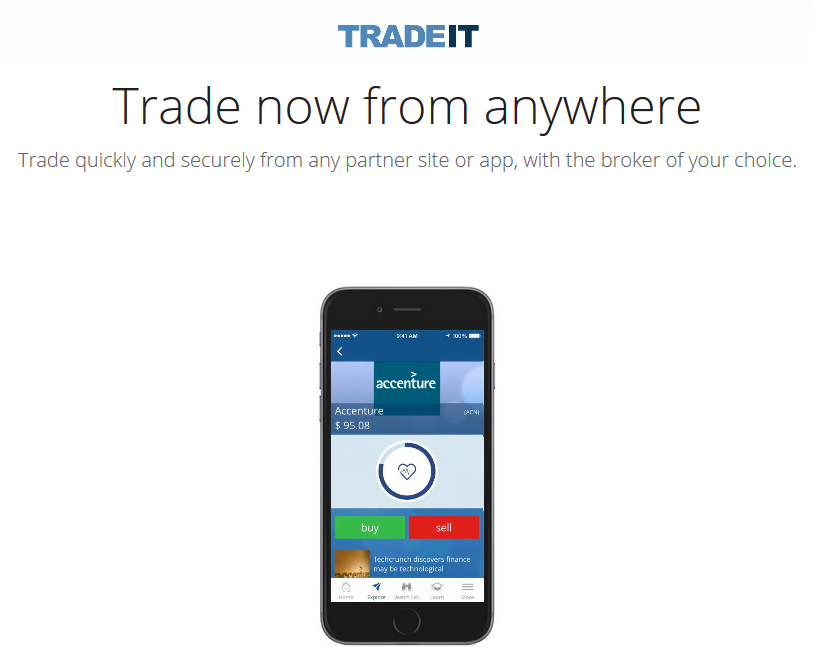 Best Innovative Trading Solution – Trade It
Incorporating innovative technology is especially difficult for large businesses as globalization and low entry costs for industries like software design encourage dynamic businesses with constantly improving products and services. In today's world, talent, internet education and motivation can be all it takes to develop or design a product, increasing the number of – and the demand for – innovators across the globe. By marketing the Citi Mobile Challenge internationally, Citi is luring in the greatest talent and latest ideas. Giving fresh eyes and minds the chance to work for and with Citi opens up a new realm of possibility.
In the coming months and years Citi is looking to integrate this competition's greatest concepts and technologies into its offerings. Ultimately, customers will benefit from the Citi Mobile Challenge and other financial technology competitions once the winning ideas reach the consumer market.