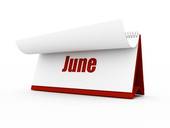 Corporate Insight's Trends & Highlights analyze key online releases, updates and themes across the financial services industry over the past month. For previous Trends & Highlights, please check the T&H Archive.
June Trends & Highlights Summary
Numerous firms unveiled site changes, including Dreyfus which introduced a new private site.
Mobile apps remained popular with new offerings from Merrill Lynch, Merrill Edge, U.S. Bank and Wells Fargo.
Six financial firms unveiled new online features geared towards assisting clients.

Firms Unveil Site Updates
A number of firms unveiled major site changes, which were both aesthetic and functionality-based. Dreyfus revamped its private investor site. The firm's new private site features increased security and five new tabs of investor information. The changes dramatically improve the layout of the site by organizing links into easy-to-read dropdown menus. Similarly, MFS redesigned its public and advisor site in a rebranding effort. The new site design employs a more attractive homepage and a new logo. Additionally, the firm created a sleeker main menu and improved the layout of pages throughout the public and advisor investor sites. Invesco redesigned its advisor homepage, creating a simplified, more attractive page. Pacific Life introduced a new literature system, powered by CustomPoint which features a streamlined search process and displays results in an organized, sortable format. Charles Schwab, Merrill Edge and Merrill Lynch Wealth Management all made substantial changes to their trade tickets. Schwab added real-time quote information to its trade tickets, and both firms added calculators native to the tools. Both firms also display currently held positions on their trade ticket pages and made slight changes to the order information displayed on the ticket. Finally, Fidelity added a new Compare Funds feature to its Pricing & Performance pages on the advisor site that allows side-by-side comparison of up to four funds.
New Invesco Homepage
Client Assistance
Firms also added a number of helpful features to their websites.
Chase
recently promoted a co-browsing service, powered by LiveLOOK, which allows a telephone CSR to assist a client on their web session. Fidelity added anew Security Description filtering option and the ability to save the user's desired filters to the private Portfolio Positions page.  Both
E*
TRADE
and
Fifth
Third
recently began offering clients the ability to add a one-time or recurring reminder to upcoming bills within their respective private site Pay Bills sections.
PNC
added links to its Help and Spanish Twitter feeds to the public site Media Room page. Finally,
Bank of
America
introduced a new Social Media page to the public site, allowing users to communicate with the firm through Twitter, YouTube, Short URLs, Facebook and LinkedIn.
New Mobile Apps
A number of firms also released new and/or redesigned mobile apps. U.S. Bank announced the launch of its new banking app, designed specifically for the iPad. The firm also announced the release of a co-branded credit card app for Android devices that allows clients to apply for a card with select retailers while shopping. Wells Fargo updated its iPhone and Android apps, adding the ability to make a mobile check deposit. Merrill Lynch and Merrill Edge also extended the ability to pay bills and make mobile deposits with their Android and iPhone apps.
In Other News…
Firms Released New Tools– Lincoln Financial introduced the Variable Annuity Vizualizer, which demonstrates the hypothetical future performance for the firm's variable annuity productstool. Similarly, Fidelity released a new Advisor Value tool that allows advisors to easily generate customized letters to potential retirement plan sponsor clients.
Merrill Edge Introduces Newsletter– The firm unveiled a new, publicly available newsletter – the Merrill Edge Minute Newsletter. The newsletter covers various investing topics and links to pre-existing tools and resources.
Firms Add Sitelets to Promote New Products– Federated added a new sitelet promoting income-related funds and AmericanFunds added a sitelet promoting the launch of the American Funds Portfolio Series, a suite of eight new funds.