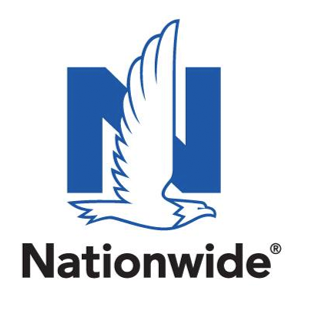 The Monday after the Super Bowl always buzzes with reactions to the commercials – which were the best, the funniest and which had the cutest puppies. This year, fifty percent of Super Bowl ads included hashtags, such as Esurance's #sorta and Budweiser's #BestBuds, encouraging viewers to discuss on social media, making the advertisement a trending topic. This year's highest trending and most controversial spot is Nationwide's Make Safe Happen commercial, which displays the makesafehappen.com URL accompanied by #makesafehappen, immediately after shocking the audience with a chilling account of a child's accidental death. People quickly took to social media after the commercial aired wondering, "What was Nationwide thinking?"
While the approach was questionable and darker than previous Super Bowl commercials, it certainly brought a lot of attention to the firm and its Make Safe Happen campaign. Nationwide released a statement standing by the ad stating, "We knew the ad would spur a variety of reactions. In fact, thousands of people visited MakeSafeHappen.com, a new website to help educate parents and caregivers with information and resources in an effort to make their homes safer and avoid potential injury or death." When visiting the Make Safe Happen site, the firm's mission becomes clearer. The site contains statistics about childhood deaths and an abundance of childhood safety information. Users can view safety tips by age range, location in and around the house or risk category (e.g., falls, fire, choking, poison, etc.), and can download safety checklists to use around the house. Safety checklists are also available on the Make Safe Happen smartphone app, along with links to recommended safety products and to create to-do lists and set reminders.
Downloadable Kitchen Safety Checklist (Truncated)
In addition to the Super Bowl ad, the firm provides a more in-depth video about the program on its YouTube channel. In the clip – The Make Safe Happen Program Video – a number of children state what they want to do when they grow up, ending with "but I can't if I never get to grow up." While this is still somber, it is not nearly as dark as the "I couldn't grow up, because I died from an accident" statement from the Super Bowl ad. This video depicts potentially life-threatening accidents for children just as the Super Bowl ad does, but it also offers a more uplifting message: accidents are preventable, and resources and expert knowledge are available to "make safe happen everywhere." If the firm had used an approach more in line with this video, the commercial might not have received as much backlash, but it is hard to tell if the cause would have gotten as much attention or the site as many hits. Although the ad has caused a lot of mixed feelings and uproar, the reasoning behind the commercial and the program itself are worthy.