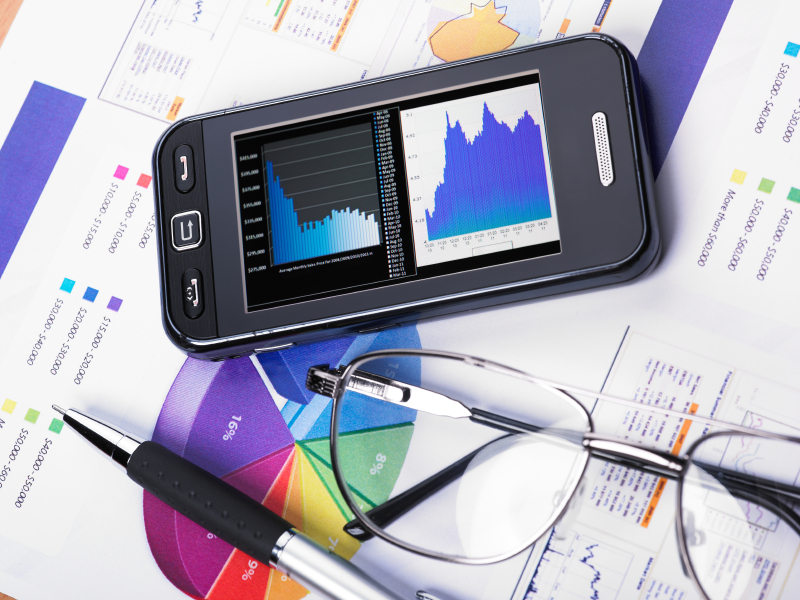 2015 saw financial institutions continue their shift toward a mobile-centric approach, as this channel quickly becomes the primary means of interaction between consumers and firms. According to a March 2015 report from the Federal Reserve, 35% of mobile phone users with a bank account used mobile banking in 2014, up 150% from 2010. Additionally, 52% of all smartphone owners have used mobile banking in the last 12 months.1 Building a strong mobile offering can help reinforce a positive relationship with clients, especially younger, more tech-focused Millennials. As a result, mobile finance apps continue to evolve to provide consumers with the information they want, when they want it.
Financial services firms continued to improve and refine their smartphone capabilities, and have begun to capitalize on new and exciting devices such as wearables. Traditional, established players are also taking inspiration from fintech firms and bitcoin wallet providers to provide a better experience to their clients.
In December 2014, we published our year-end review of interesting and noteworthy mobile finance trends that had occurred that year. Now, at the start of 2016, we take at look at how those trends have advanced and highlight some new developments that have emerged. This report is supplemented by our recent research on such topics as mobile account opening, Apple Watch apps, money movement and fintech mobile innovators.
Download Slide Deck
If you do not have access to SlideShare, please download the 2016 Mobile Finance Trends and Innovations slide deck:
For more great presentations and thought leadership from Corporate Insight, please visit our SlideShare page!