Three takeaways from CI's recent site search reports
As part of Corporate Insight's ongoing research in UX best practices for financial services firms, we regularly issue reports on capabilities across different industries. One such capability is internal search tools from financial services firms. Our two latest search reports come from our Asset Manager and Banking monitor services. As part of these reports, our researchers did hands-on testing of the search capabilities of 31 financial services sites, from Fidelity to Bank of America. The reports evaluated search tools based on findability, usability and—most importantly—accuracy of results.
We gathered some key takeaways from those reports here, highlighting some strengths, weaknesses, and best practices when it comes to site search for financial services firms. Be sure to contact us to learn how to access full versions of these reports.
Site search remains important, especially for authenticated sites
Financial services firms seem split on the importance of site search, with some firms doing away with their internal searches entirely—our recent Asset Manager report noted that three firms lack site search (although those firms do have fund search, as detailed below). Search may seem less important now than it did a decade ago. With more information on user patterns, firms have improved their information architecture and use tools like FAQs to make search less necessary. Additionally, savvy users who anticipate unreliable internal searches may now instead use an external Google search to find information using the "site:" operator. Firms may also want to reclaim the page real estate that a search bar occupies.
Firms should still offer site search however. For one, authenticated site pages are not available on Google or other external search engines, making internal search critical for the authenticated site. This is particularly important for financial services verticals with infrequently used products, like insurance or retirement accounts. Annuity owners, for example, may only need to log into their accounts once or twice a year. Site search will help them navigate the unfamiliar authenticated site.
Second, consistent search tools across the public and authenticated sites helps users accomplish their goals with minimal effort. Among firms in our Banking report, only 24% offer a consistent experience across all sites, and 41% lack any authenticated site search. This forces customers to waste time clicking around or to contact customer service to find the information they need, such as routing numbers or information on foreign transaction fees. Search helps users who fail to find their desired information in the navigation of an unfamiliar site. It remains a must-have for the best UX.
Internal search is critical for information libraries like funds
Search also remains critical for information libraries, such as fund pages for asset manager sites, where navigation or other forms of information architecture would be untenable. It's easier to find a specific fund by searching for it by name, rather than navigating through filters or manager names—the same way it's easier to search for a song on Spotify by name, rather than filtering through options. Firms should ensure information is available via the simplest possible path. Sometimes search is the best option.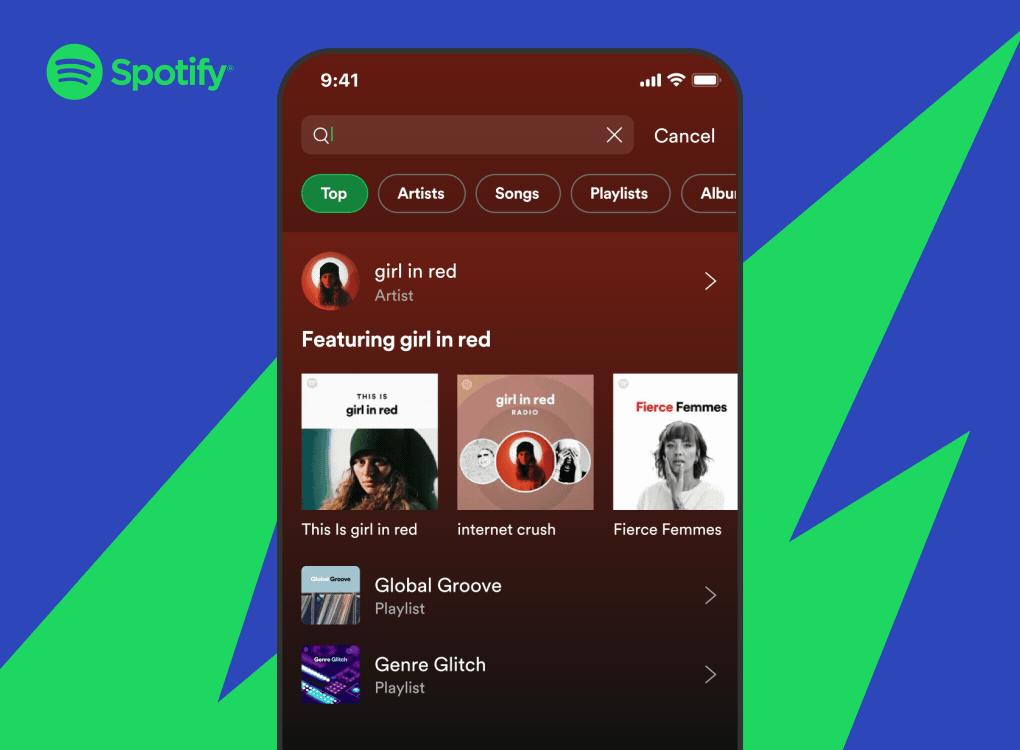 In a recent report on search, our asset manager research team identified a handful of firms and features that stand out when it comes to search tools for information libraries:
46% of asset manager firms offer predictive search to make it easier to find hard-to-remember funds
46% offer result filters, allowing users to narrow down results by fund type, asset class and sector
Janus Henderson provides spelling corrections and suggested searches, helping users who may not know the exact ticker or fund name
These best practices are applicable to any financial services vertical that uses information libraries. At a certain depth of information, search becomes easier for users than navigation.
Firms do well with search accuracy
When financial services firms do offer search tools, they generally work well. Our researchers' test searches across the public and authenticated sites of Banking firms, for example, were successful between 90-100% of the time. (Our teams tested useful bank-specific searches for information that customers would want but might be harder to find, like "overdraft fee" or "routing number." We counted a search as successful if a matching result appeared on the first page of search results.) Public site searches were slightly more successful that authenticated site searches. A useful search tool is achievable for financial services firms.
For more of CI's ongoing research into financial services and healthcare, check out our Insights section. And learn more about Banking Monitor or Asset Management Monitor.